Toroweap Overnight Photography Tour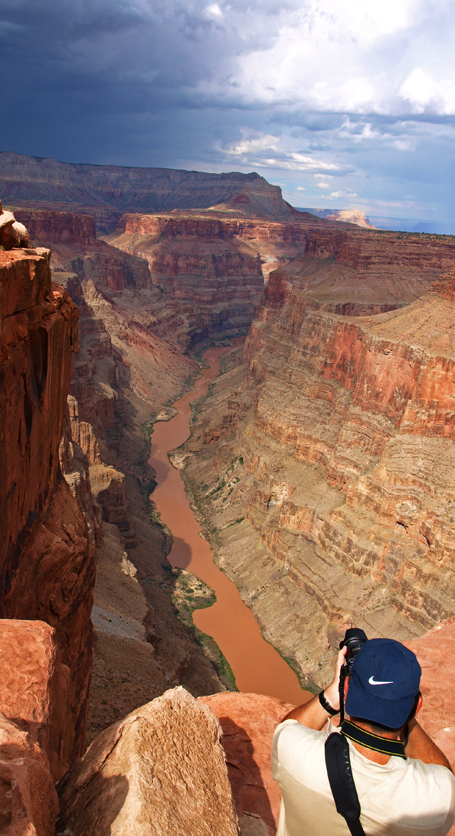 期間: 25 時間 (約)
所在地: Kanab, UT
****PLEASE NOTE: THIS ONLINE SYSTEM HAS A 36 HOUR CUTOFF.
IF YOU ARE LOOKING FOR A LAST MINUTE TOUR PLEASE GIVE US A CALL***

On our day tours we often hear, "I don't want to leave!". Problem Solved. Our Overnight Toroweap Photography Tours are exclusive, unique Dreamland Safari Tours. While this tour is often offered on a custom basis to larger groups, we also schedule several standing dates so that couples and singles can take advantage of this Private Grand Canyon Tour.
All in all you get one of the best wilderness travel adventure tour values in the Southwestern USA. This tour includes:
-Lots more time to enjoy this Remote Grand Canyon Viewpoint
-Optimal Photographic timing to capture Sunset, Sunrise, and some of the Best Night Skies in the continental United States.
-Excellent Home-cooked Meals for Dinner and Breakfast. No lunches included.
-Comfortable Camp Environment with Toilet, Tables, Chairs, Campfires when possible, Tents, Air Mattresses, Sleeping Bags, and Down Comforters when cold.
-Safe, Comfortable 4×4 Transportation on 62 miles of rough dirt road and to and from the viewpoint.
-Wilderness First Responder Guide and Satellite Messenger in Case of Emergency.
PLEASE NOTE: Because of new government requirements we are required to collect contact information for every individual in your group. Please be prepared to submit every participant's Full Name, Address, Email, and Phone Number. The NPS may also contact any of these people to ensure that they are "verified clients". We know this is a hassle but have to comply. Thanks and we apologize or the inconvenience.
****PLEASE NOTE: THIS ONLINE SYSTEM HAS A 36 HOUR CUTOFF.
IF YOU ARE LOOKING FOR A LAST MINUTE TOUR PLEASE GIVE US A CALL***