Amazing Sandstone Teepees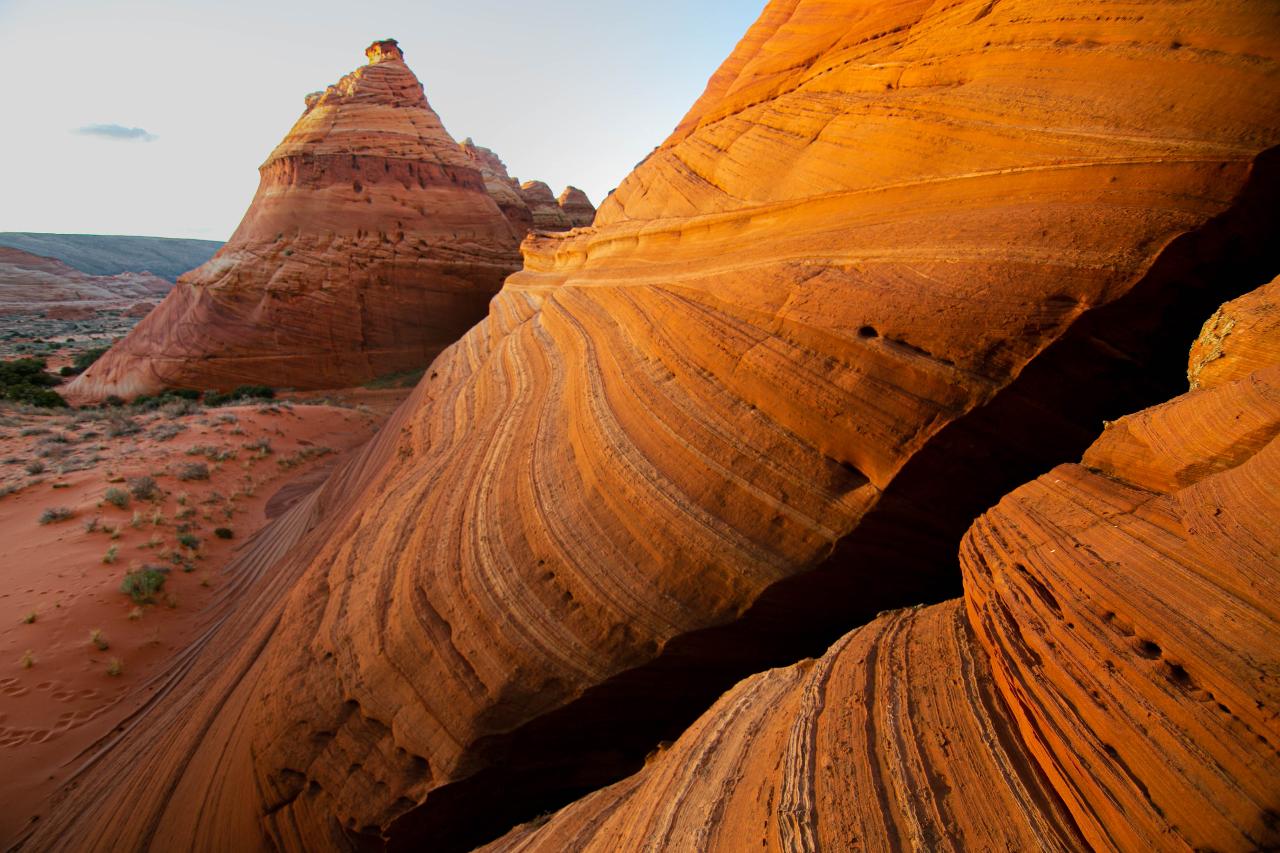 Durata: 10 Ore (aprox.)
Locatie: Kanab, Utah
****PLEASE NOTE: THIS ONLINE SYSTEM HAS A 36 HOUR CUTOFF.
IF YOU ARE LOOKING FOR A LAST MINUTE TOUR PLEASE GIVE US A CALL***
Our Amazing Sandstone Teepees Tour in the Coyote Buttes is a truly epic desert experience. Combining the best of Wire Pass and the Coyote Buttes with one of the shortest drives of any of our tours and a full day's worth of demanding hiking across varied terrain, you won't soon forget this hardcore Vermillion Cliffs outing.
We love sharing our favorite spots with our guests, and this is definitely one of them. The fabled Teepees see infrequent visitors, due to the length and difficulty of the cross-country hike required to get there. We won't just show you how to get there – along the way, we'll also show you a rarely-seen slot canyon, rock art, and a plethora of incredible formations.
Bonus: Wire Pass is a mere ten minute detour from this hike. If you haven't yet visited this spectacular entrance to Buckskin Gulch, we'll happily take you there at no extra charge.
Unique compositions are literally found every few steps in this world-class photographic wonderland. You won't want to leave.
Unlike the Wave or South Coyote Buttes, the Amazing Sandstone Teepees do not require any advance permits.
10 hrs.
Hiking Difficulty 1-10: 9
This is a strenuous tour with 12+ miles of hiking and 1000ft or more of vertical gain, and only recommended for experienced hikers.
We do not offer regularly-scheduled departures for this tour during the months of July and August due to concerns of heat exposure. If you are visiting in the summer months and are interested in this tour, please give us a call at 435-644-5506.
****PLEASE NOTE: THIS ONLINE SYSTEM HAS A 36 HOUR CUTOFF.
IF YOU ARE LOOKING FOR A LAST MINUTE TOUR PLEASE GIVE US A CALL***