Grand Staircase Hiker's Dream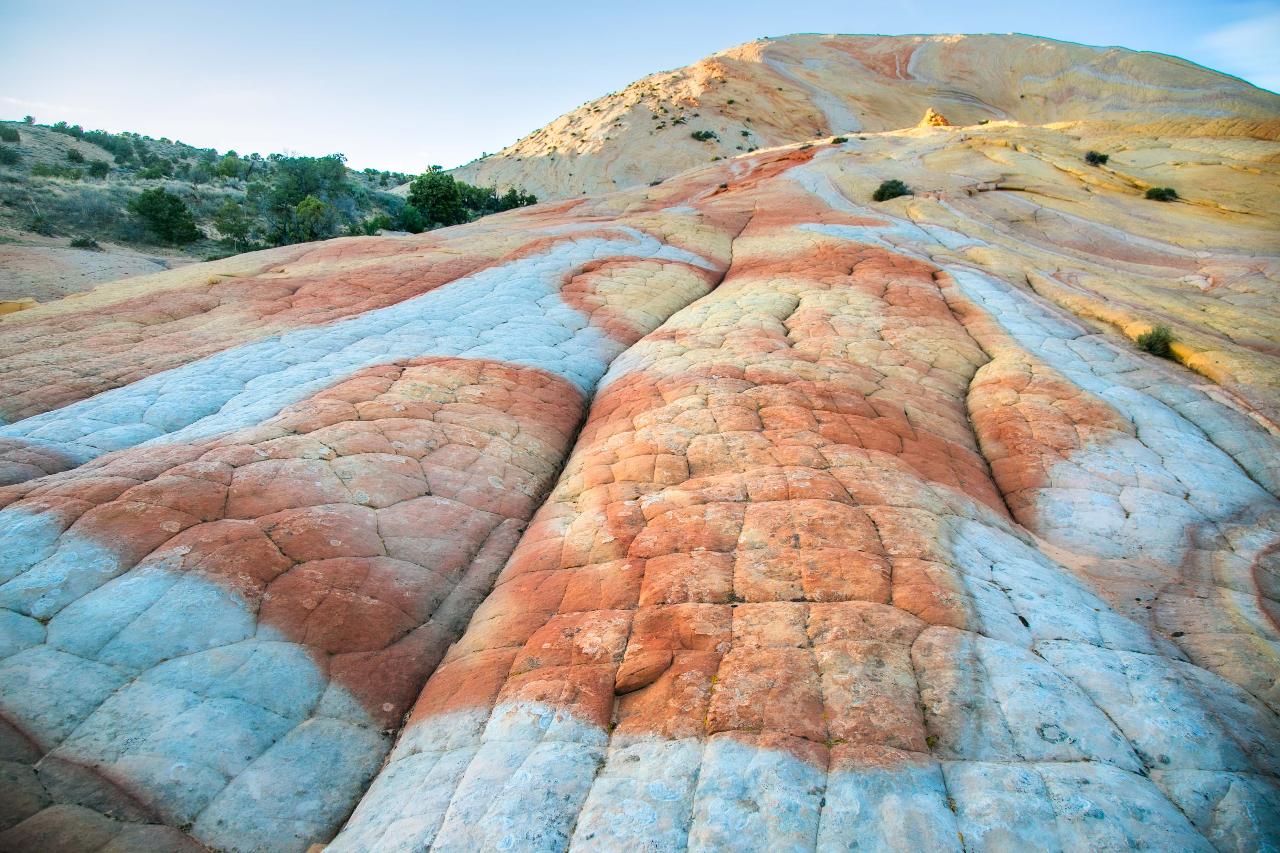 Süre: 9 Saat (Tahmini)
Lokasyon: Kanab, Utah
****PLEASE NOTE: THIS ONLINE SYSTEM HAS A 36 HOUR CUTOFF.
IF YOU ARE LOOKING FOR A LAST MINUTE TOUR PLEASE GIVE US A CALL***
The Grand Staircase Hiker's Dream Tour will take us to some of the most iconic spots in Grand Staircase Escalante such as Yellow Rock and the Rimrock Hoodoos, or (upon request), Bull Valley Gorge and Willis Creek. Ascending Yellow Rock is like traversing the surface of a giant gold marble embellished in brilliant swirls of orange and white. Magnificent views of the Grand Staircase form the backdrop for this dream landscape. We'll continue the fantastical adventure by also exploring the Rimrock Hoodoos.
9 hrs.
Hiking Difficulty 1-10: 7
This trip requires a minimum 5.5 miles of hiking, much of it up and back down a steep trail with loose footing and also some mild scrambling. The tour is not recommended for small children or the elderly. Remember this trip will feel even more difficult in the summer heat. If you are in doubt of your abilities, we offer many other spectacular trips that are physically easier.

Our hike starts in Cottonwood Canyon and climbs a steep, rocky trail toward Yellow Rock. We will gain almost 1,000 feet in elevation before we reach the top. The hike is strenuous but the rewards are great as a view of the Vermilion, White and Gray Cliffs of the Grand Staircase are revealed. See Castle Rock, Mollie's Nipple and get a bird's eye view of the famous Cockscomb.
There will be plenty of time for photography and roaming the enormous sandstone slope before heading back down the steep trail. We'll likely see few others during our excursion.
Next, we'll drive to the Rimrock Hoodoos to get up close and personal with ancient stone toadstools. The outlandish terrain feels like something out of Alice in Wonderland where boulders balance precariously on columns of sandstone.

Unlike the more popular Toadstools hike on Highway 89, this secret spot is seldom visited and marked by dozens of remarkable hoodoos. The hoodoo hike is about 2 miles, and it involves some mild scrambling.
****PLEASE NOTE: THIS ONLINE SYSTEM HAS A 36 HOUR CUTOFF.
IF YOU ARE LOOKING FOR A LAST MINUTE TOUR PLEASE GIVE US A CALL***