Dreamland 2021 Hiking Bootcamp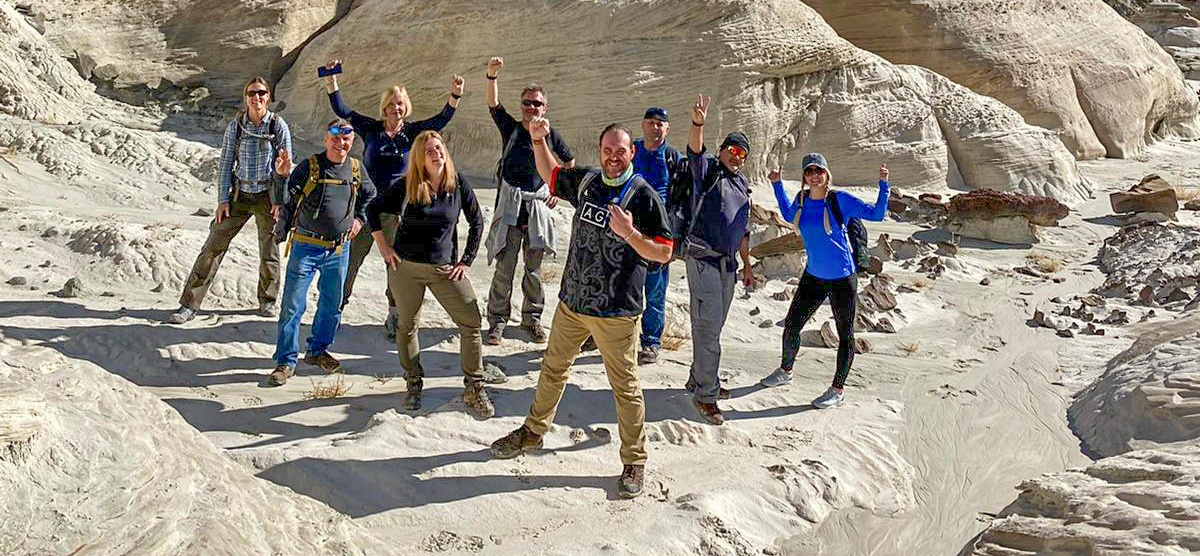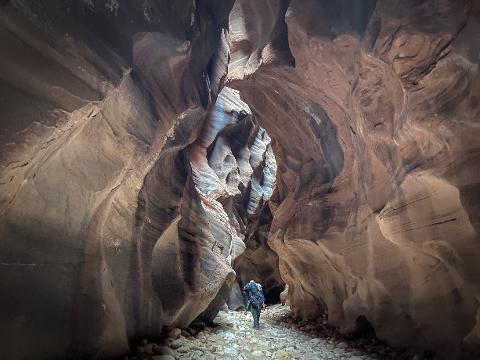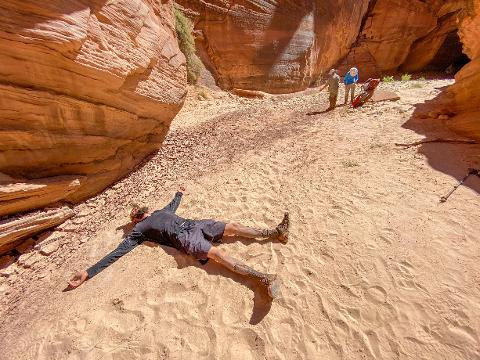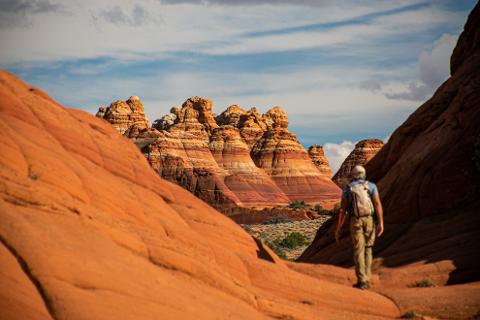 Duration: 72 Hours (approx.)
Location: Kanab, Utah
****PLEASE NOTE: THIS ONLINE SYSTEM HAS A 36 HOUR CUTOFF.
IF YOU ARE LOOKING FOR A LAST MINUTE TOUR PLEASE CALL US DIRECTLY AT 435-644-5506.***
Imagine this: Crisp, fresh air. Wide open spaces. And three consecutive days of challenging and rewarding backcountry hikes that will not just help you shake off those holiday cobwebs, but take you to some of the best vistas that Southwest Utah has to offer - far, far away from the crowds.

That's what our Dreamland 2021 Hiking Bootcamp in January is all about. Come spend three days with us and knock out some of our biggest backcountry hikes: the Amazing Sandstone Teepees, the Grand Staircase Hiker's Dream, the Slot Canyon Bonanza, and potentially top-secret hiking destinations accessed via the Guide's Choice Tour. Over the course of three days, you'll hike roughly 25 backcountry miles and see a stunning variety of locales that 99.9% of Utah visitors never get to lay eyes on.
3 full days of hiking tours with 5-7hrs of hiking per day. Lunches are provided. Participants are responsible for their own accommodation and meals in Kanab.
Hiking Difficulty 1-10: 7+ (customizable)
We will customize your hiking bootcamp to your group's abilities, goals, and previous visits to the area. If you'd like to discuss details prior to booking, please give us a call at 435-644-5506.
****PLEASE NOTE: THIS ONLINE SYSTEM HAS A 36 HOUR CUTOFF.
IF YOU ARE LOOKING FOR A LAST MINUTE TOUR PLEASE CALL US DIRECTLY AT 435-644-5506.***