Buckskin Gulch In-A-Day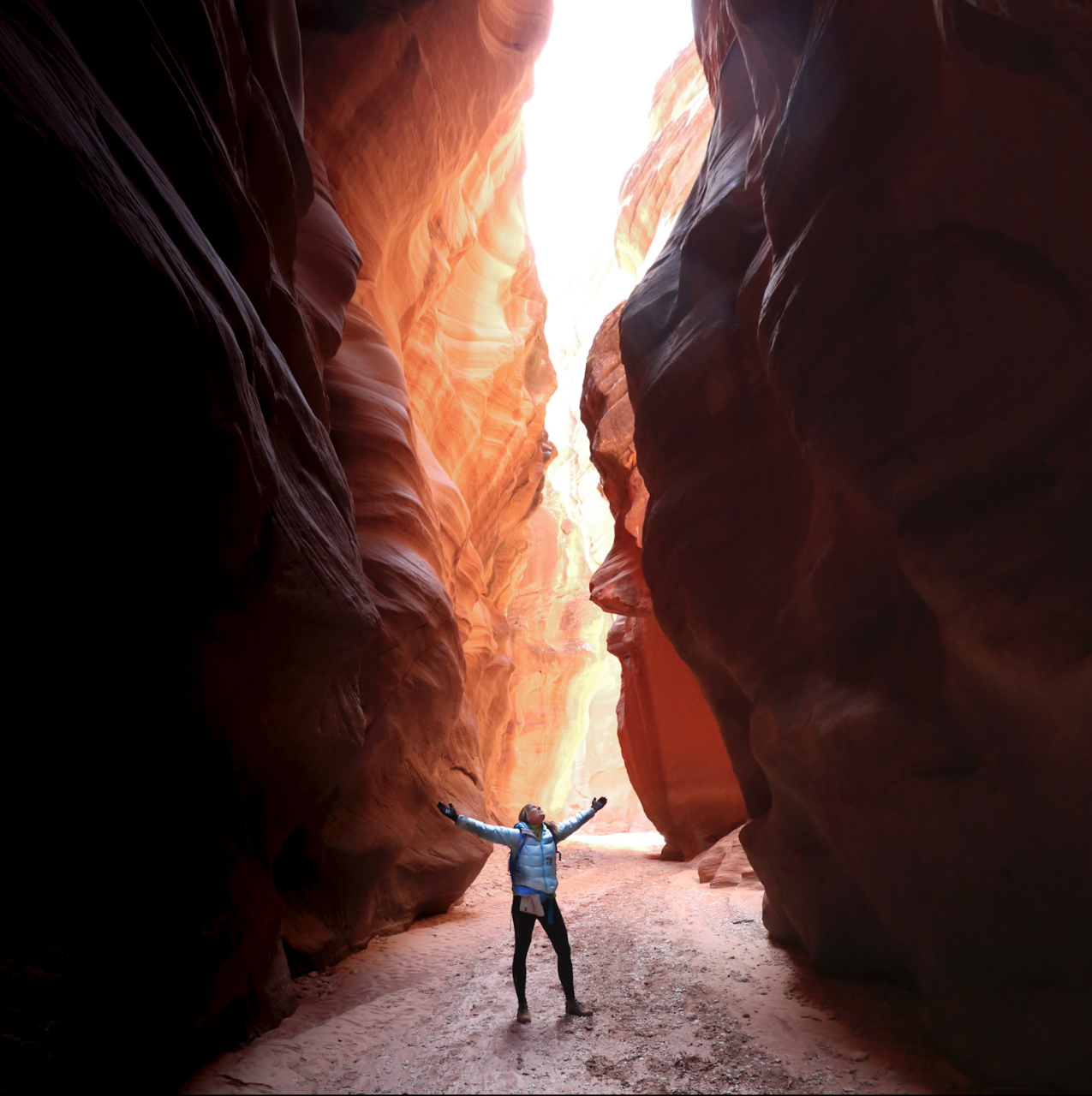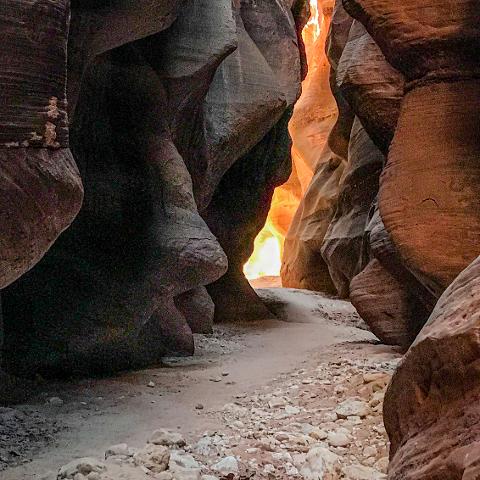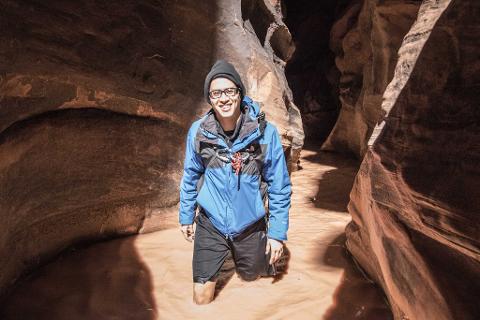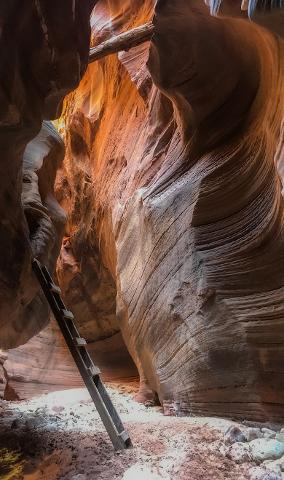 Duration: 12 Hours (approx.)
Location: Kanab, UT
Buckskin Gulch is the longest slot canyon in North America and potentially the world. Over a dozen miles of uninterrupted narrows, plus several miles of mandatory approach to and from the slot canyon on either end, make for a spectacular 20+ mile hike through the belly of the earth that can be traversed in a single, demanding day by exceptionally fit adventurers.
About Buckskin Gulch
With a narrows section that continues for almost 15 miles and reaches a depth of up to 500ft, Buckskin is a classic bucket list adventure. Day hikes into Buckskin Gulch have gained popularity in recent years, yet most visitors only get a taste of Buckskin by doing an out-and-back hike from Wire Pass Trailhead. End-to-end traverses of Buckskin Gulch are not just highly physically demanding, they are also logistically complicated due to a mandatory trailhead shuttle and very remote terrain with few escape options in case of emergency.
About Dreamland's Buckskin In-A-Day Adventure
Many of the guides here at Dreamland Safari Tours know the Paria Plateau and Buckskin Gulch like the back of their hands. This demanding Buckskin Gulch In-A-Day Trail Run & Fast Pack will be guided by Dreamland's own Sunny Stroeer who is an experienced desert guide and Wilderness First Responder as well as a seasoned adventure athlete. She has established numerous ultra distance speed records around the world, including a women's Fastest Known Time on the 45-mile Wire Pass to Lee's Ferry Route which includes Buckskin Gulch, and is excited to share one of her favorite desert trail runs with you.
What to expect and participation requirements:
In order to participate in this demanding adventure, you need to have completed at least one marathon, or an adventure of equivalent physical difficulty, in the last 36 months; you also should have completed two half-marathon-or-longer trail runs this year. Buckskin Gulch from Wire Pass to White House is flat, but the terrain is entirely rocky and technical which requires a very different fitness level than running on a flat trail or road. We will alternate running at a leisurely pace (think 12-15 minute miles) with hiking segments in order to match the terrain and ensure a sustainable pace for all 23 miles. If you are unsure if this adventure is for you, please give us a call to discuss.
There will be ample opportunities for photos as well as occasional sit down breaks, but please be prepared to be on your feet and moving steadily for 7-10 hours. Should the summer months bring monsoon to Southern Utah, we may spend several hours wading through pools of standing water.
All participants on the Buckskin In-A-Day Adventure will need to bring and carry their own running backpack with the following mandatory gear:


Hat & sunglasses


3 liters of water


1500 calories of your preferred trail snacks (GU snacks will be available for you to use)


Trail running or lightweight trekking poles


Lightweight, long sleeve shirt


Bandaids & emergency blanket


Headlamp


Electrolytes


Spare socks


This guided trail run & fast pack includes:


An experienced trail running guide


Trailhead transport from & to Kanab


Team first-aid kit and satellite messenger communication equipment


GU Energy Labs gels, chews & stroopwafels as desired


Buckskin Gulch day-use permits


Pre-Trip gear & training advice as desired