5-Day Paria Backpack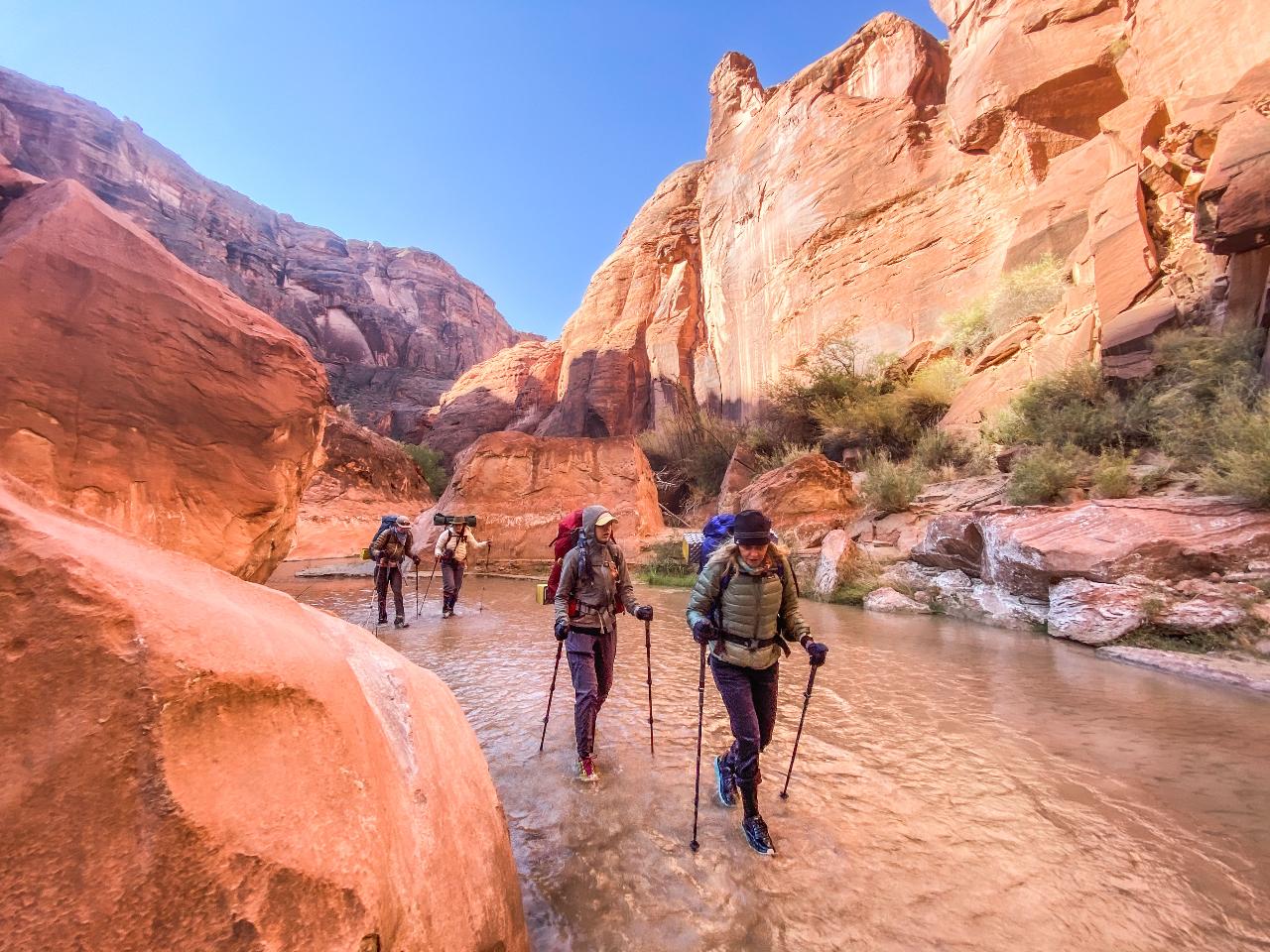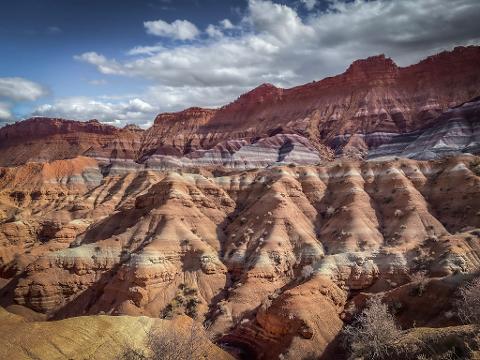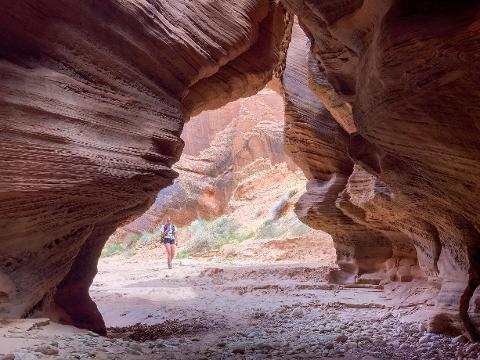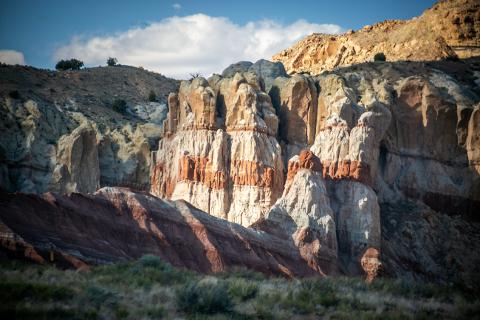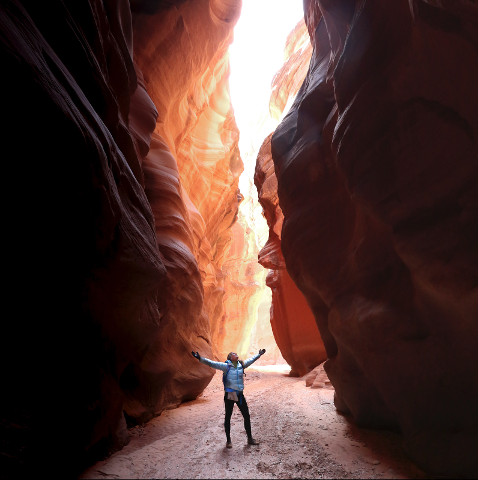 Duration: 110 Hours (approx.)
Location: Kanab, UT
The lower Paria River Canyon is a remote wilderness area that dissects the Vermilion Cliffs National Monument. It is an incredible, 38-mile+ desert route that offers incredibly stunning and diverse scenery ranging from the deep, dark narrows of Buckskin Gulch to seldom-seen Wrather Arch. There is no road access to the Paria River Canyon system between the two terminal trailheads of this hike, White House Campground at the North end and Lee's Ferry on the South End. Depending on the length of the various optional side trips, you may end up hiking up to 50 miles (and no less than 38 miles) over the course of this five day adventure.
About the Paria River
The Paria Canyon drains a large area of the high country of Grand Staircase Escalante. Over millions of years, the power of water has carved an impressive passageway through the Paria Plateau and created the beautiful, varied landscape of the Paria River Canyon in the process. As we gradually descend through layers upon layers of richly colored sandstone towards the Paria's confluence with the mighty Colorado River at Lee's Ferry, you'll be transported back in time as we follow the footsteps of both Native Americans and Mormon Pioneers who traversed this area in centuries past. Come experience one of the most remote desert wilderness areas of the Southwest and create memories that'll last a lifetime.
About Dreamland's Guided Paria Canyon Backpack
At Dreamland Safari Tours we are proud to utilize our decades of experience in desert adventures, backcountry risk management and expedition planning to offer you an exclusive Paria Canyon Backpacking Adventure. You bring your overnight gear & camera; we take care of the logistics.
Overnight backpacks of the Lower Paria River are difficult to plan due to a variety of factors:
Hard-to-get permits (only 20 overnight permits are issued each night for all fifty miles of the Buckskin-Paria corridor)
Time-intensive trailhead shuttles
Flash flood risks
Remote terrain with limited escape options
This 5 day adventure includes:
Overnight permits for the Buckskin-Paria corridor
Two experienced backpacking guides
Trailhead transport from & to Kanab
Cooking equipment
Breakfasts, lunches and dinners
Water purification and/or water resupply
Team first-aid kit and at least one Wilderness First Responder guide
Satellite messenger communication in case of emergency
Human waste bags
Pre-trip gear & training advice as desired